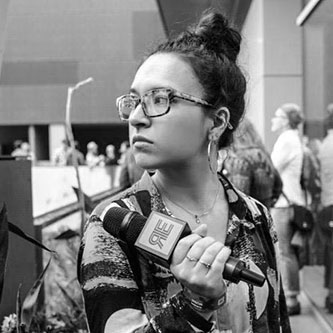 Andrea Gompf
Editor-in-chief, Remezcla, U.S.
Biography
Andrea Gompf is a Peruvian-American writer and editor. She is the editor-in-chief of Remezcla, a leading lifestyle and entertainment outlet for Latino millennials.
Prior to joining Remezcla, Andrea was a freelance journalist and Technical Writer at Klasko, Rulon, Stock & Seltzer, one of the nation's top immigration law firms. She holds a B.A. in Literary Arts from Brown University. 
All session by Andrea Gompf