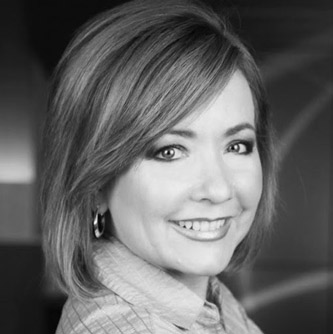 Angela Kocherga
Journalist at The Dallas Morning News, U.S.
Biography
Angela Kocherga has dedicated her career to covering the southwest border from the tip of Texas to the California coast and across Mexico. She currently works as a multi-media journalist for The Dallas Morning News and as a professor of practice specializing in borderlands issues at the Cronkite School of Journalism, where she also served as Borderlands Director for Cronkite News at Arizona PBS.
Previously, Angela was the Border Bureau Chief based in El Paso-Ciudad Juarez for KHOU-TV and a group of 30 television stations. She has reported extensively on the impact of drug violence on families, immigration and the build up in border security. She also led the station group's coverage of binational political, economic, and cultural issues from the Mexico City Bureau before it was relocated to the border. Previously Angela worked for the legendary WFAA-TV in Dallas where she was the producer of La Vida, a news magazine about Latinos in Texas as well as a general assignments reporter. She began her career at a tiny public radio station in El Paso. Angela was born in Mexico City, raised in Guadalajara and on the border in the Rio Grande Valley of Texas. She's a graduate of the University of Texas at Austin. Angela now calls the El Paso-Ciudad Juarez borderland home.
All session by Angela Kocherga