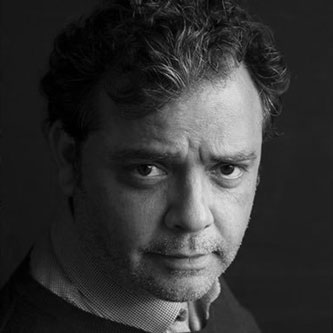 Carlos Dada
Founder, El Faro, El Salvador
Biography
Carlos Dada is the founder of ElFaro.net, the renowned Salvadoran online media awarded last year with the Garcia Marquez Foundation Excellence Award. Founded in 1998, El Faro has earned some of the most prestigious recognitions for Latin American journalism, among them two Maria Moors Cabot awards, a World Press Photo award, the COLPIN award for best Latin American investigation, a CPJ award and the Premio Ortega y Gasset in Spain. Due to its investigations on corruption, organized crime and war crimes, El Faro has also been awarded the WOLA Human Rights award and the Anna Politkovskaja award.
Dada has worked on radio, TV and print journalism and reported from more than 20 countries. He is the recipient of a Cabot Gold Medal, a LASA Media Award and the Julio Anguita Parrado Award for Journalism and Human Rights. He is a Stanford University Knight Fellow 05' and a NYPL Cullman Center for Writers Fellow 15'. He has lectured at Yale University as an adjunct professor.
Besides El Faro, his work has been published, among other media, in El Pais, ABC Cultural, the New Yorker online, Internazionale magazine, Piaui, Agencia Publica, Confidencial and Folha de Sao Paulo. He is currently a senior reporter at El Faro and a Cabot Prize board member at Columbia University.
All session by Carlos Dada