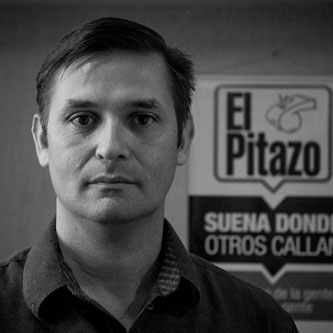 César Batiz
Director and co-founder, El Pitazo, Venezuela
Biography

César Batiz is an investigative journalist from Venezuela. He co-founded El Pitazo in 2014 with a group of award-winning journalists who decided to leave their jobs in the mainstream news organizations due to censorship and change in ownership.
El Pitazo was incubated by the Instituto Prensa y Sociedad and Trapiche Films with the goal of launching a newsroom that provided access to information to the most underserved sectors of the Venezuelan population.
El Pitazo started as a YouTube channel. A radio show followed soon and then a news service via SMS, social media accounts and finally a website. Today El Pitazo has correspondents in 22 out of 23 states of Venezuela and a multimedia team that produces stories for several channels: web, radio, SMS, social media, newsletter, street cinema and voicing the latest news using loudspeakers in different neighborhoods.
All session by César Batiz