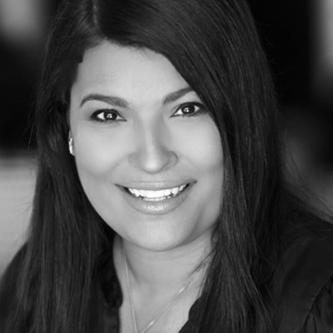 Charo Henríquez
Senior Editor, Digital Storytelling and Training at The New York Times
Biography
Charo Henríquez is a digital media executive based in New York City. She has over 16 years of experience working in the intersection of journalism, technology, and product management as well as training and coaching journalists. She is an advocate for women, Hispanics and underrepresented communities in media.
In 2016 and 2017 she was invited to join the faculty for the ONA/Poynter Leadership Academy for Women in Digital Media and ONA's Women's Leadership Accelerator where she coached and mentored some of the most accomplished women moving up the ladder in digital journalism and technology organizations in the United States and internationally.
At Time, Inc., Henríquez was the Executive Digital Editor for People en Español. Prior to that, she worked at GFR Media, in Puerto Rico. During her tenure at GFR Media where she lead digital product efforts as their Innovation Editor. While at GFR she was also the Associate Business Director for primerahora.com and digital editor for El Nuevo Día and Primera Hora.
Henriquez specializes in developing product thinking strategies for newsrooms, digital content optimization and audience development via emerging platforms. She has been a speaker for ONA, NAHJ and the Interamerican Press Society, among others. She holds a Bachelor's degree in Journalism and Broadcasting from Universidad del Sagrado Corazón in San Juan, as well as a Juris Doctor from the University of Puerto Rico.
All session by Charo Henríquez