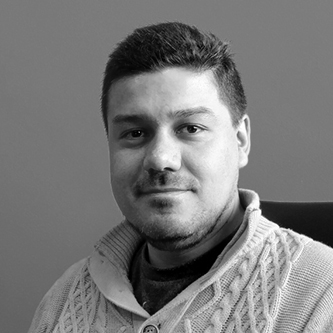 Christian Leal
Founder and editor-in-chief, BioBioChile, Chile
Biography
Christian Leal is the founder and editor-in-chief of BioBioChile, a news website of Radio Bio Bio. Under Leal's leadership BioBioChile became the most viewed native website of his country with 50 million visitors per month, supported by a blasting community of almost 5 million fans and followers in social networks.
With eight years of online existence, BioBioChile started with a group of just four journalist (Christian included). Now he leads a growing team of 35 journalists, community managers, developers, designers and video editors that produce breaking news, and local and national information.
At the beginning of 2017, BioBioChile started hiring investigative journalists and data journalists to produce in depth stories. It´s current challenge, Leal explained, is to surpass the most traditional national newspapers in Chile, El Mercurio and La Tercera, by producing comprehensive and groundbreaking media coverage of the most important politic and economic topics trending in the country.
Christian Leal was a tech journalist and professor of digital journalism and web design in the Universidad del Desarrollo and the CFT Crecic Tech Institute.
All session by Christian Leal