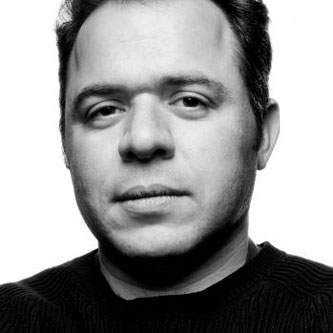 Edel Rodriguez
Illustrator/Author, U.S.
Biography
Edel Rodriguez is a Cuban American illustrator, artist and children's book author. Throughout his career, Rodriguez has created artwork for several news outlets, including The New York Times, TIME Magazine, The New Yorker, Newsweek Magazine and Der Spiegel, among other publications and book publishers. His work is frequently associated to themes such as Freedom and political symbols. Socialist propaganda and western advertising, island culture and contemporary city life, are all aspects of his life that inform his work.
Rodriguez was an art director at TIME magazine from 1994-2007, in charge of designing covers and interior layouts for the International editions TIME. He has been regularly selected to appear in the pages of American Illustration, Society of Publication Designers, and The Society of Illustrators Annuals. He is the recipient of a two Gold and three Silver Medals from the Society of Illustrators, as well as a bronze Cube from The Art Director's Club in NYC. He has illustrated seven children's books, two of which he has written. A stamp he created for the United States Postal Service was released in the Summer of 2005.
In 1980 he and his family boarded a boat and left for America during the Mariel boatlift. In 1994, Rodriguez graduated with honors in painting from Pratt Institute in Brooklyn, NY. In 1998, he received a Master of Fine Arts degree in painting from Manhattan's Hunter College graduate program.
All session by Edel Rodriguez