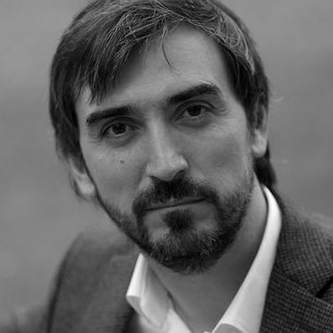 Ignacio Escolar
Founder and editor-in-chief, ElDiario.es, Spain
Biography
Ignacio Escolar is the director and founder of ElDiario.es, one of the most successful independent media outlets created in the last ten years in Spanish-language media around the world.
Escolar is the author of the blog http://Escolar.net and a political analyst for La Sexta, a Spanish TV channel.

He created diario Público in 2007 and was its editor-in-chief until 2009, when he went to become a columnist for the paper until 2012.
As a writer, he has published several long form essays: La Nación inventada, una historia diferente de Castilla (2010); El Justiciero Cruel, una historia diferente de Castilla II (2012), both co-written with his father Arsenio Escolar. In September 2012 he published a compendium of his journalistic stories under the title La crisis en cien apuntes. And in January 2013 co-authored El Rescate. He is also co-author of Reacciona, Actúa and Reaccionados, three books about the economic crisis in Spain, and the author of a novel, 31 noches.
In 2015, he received the Italian Ischia award for the international journalist of the year.
Escobar is a founding partner of Bitban, a design and technology consultancy firm for media that develops and maintains content management systems for clients around the world, including Lance and A Crítica, in Brazil; Clarín and Olé in Argentina, Adevarul and Click, in Rumania; Prensa Libre, in Guatemala; La Prensa in Panamá; Ara, eldiario.es, El Español and Telecinco in Spain.
All session by Ignacio Escolar