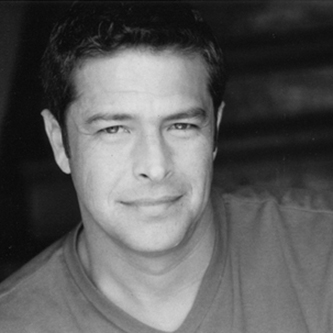 John Carlos Frey
Investigative reporter at IFund and national correspondent for PBS NewsHour
Biography
John Carlos Frey is a bilingual Mexican-American freelance investigative journalist and documentary filmmaker based in Los Angeles, California. He is currently enrolled as a Reporting Fellow at the Investigative Fund. He is a special correspondent for the NewsHour on PBS.
His investigative work has been featured on programs and networks such as 60 Minutes, PBS, NBC News, CBS News, the Weather Channel, Dan Rather Reports, Fusion TV, Current TV, Univision, and Telemundo. John Carlos Frey has also written articles for the Los Angeles Times, the Huffington Post, Salon, Need to Know online, the Washington Monthly, and El Diario. 
Frey is a three-time Emmy Award–winning investigative reporter. His work reveals a seldom-seen world of marginalized communities through his reporting along the US-Mexico border and Latino communities. In 2010, his investigation into migrant deaths by drowning in the All-American Canal prompted the installation of new safety features to the 80-mile long canal. His report on PBS about excessive use of force by U.S. Border Patrol agents prompted the Department of Homeland Security to revise its use of force protocols. In 2015, he received a George Polk Award and an Emmy for The Real Death Valley, a documentary about slow 911 response times by U.S. Border Patrol agents.
John Carlos Frey is currently working on stories related to migrant deaths in South Texas and along the U.S. Mexico border. He is also investigating the clandestine practices of U.S. immigration detention facilities and continues to report on the U.S. Border Patrol.
All session by John Carlos Frey