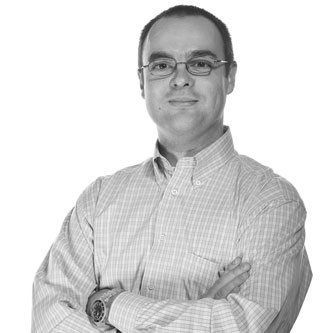 Juan Andrés Muñoz
Digital and Social Media Director, CNN en Español
Biography
Juan Andrés Muñoz is Digital and Social Media Director for CNN en Español. Muñoz is responsible for the editorial content of CNNEspanol.com, CNN en Español RADIO, and the presence of the network on social media.
Under Muñoz's supervision, CNNEspanol.com grew from a mostly promotional and marketing site, to a dynamic and reliable source of news and information for Spanish-speaking users worldwide, and one of the CNN sites with more visits and unique users. Furthermore, he has established a leadership role for CNN en Español on social media, as the holder of the most followed Spanish-language news accounts on Twitter, Facebook and Google Plus.
Prior to his current position, Muñoz was supervising producer of CNNMéxico.com. His duties included the coordination of resources between CNN and Grupo Expansion to offer Mexicans a news site dedicated to covering the most relevant national and international news for the country's users.
Muñoz joined CNN Interactive in 1998 as part of the team that launched CNNenEspanol.com . As editor, he participated in the daily news content development, including coverage of events like the war in Kosovo, the presidential elections in Venezuela, the Oscars and the soccer World Cup. Later he served as editor and oversaw all editorial content of the site.
In 2004 he joined CNN en Español as news editor, a position he held until 2009, and during this period participated in news coverage awarded by the industry with the prestigious Peabody and DuPont awards, as well as the Asian tsunami, Hurricane Katrina and the US presidential election of 2008.
He is frequently invited to give lectures on digital journalism, and in 2014 was selected by Google to be one of the Explorers to experiment with Google Glass for journalistic purposes.
Born in Pamplona, ​​Spain, Muñoz studied journalism at the University of Navarra in Pamplona and obtained a Master's degree in Human-Computer Interaction at the Georgia Institute of Technology. An avid writer, Muñoz maintains a personal blog which in 2009 was recognized with the Blasillo Award, an award that recognizes the Spanish genius on the Internet.
All session by Juan Andrés Muñoz