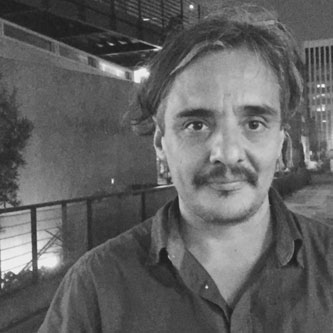 Juan Pablo Meneses
Founder, The School of Portable Journalism, Latin America
Biography
Juan Pablo Meneses is founder of the School of Portable Journalism, an international network of stories covering Latin America, Spain and the United States with journalists connected in more than 150 cities. He is the organizer, with the University of Guadalajara and the Book Fair of Guadalajara, Mexico, of "Premio Nuevas Plumas", a narrative journalism award for young writers in the Spanish language.
Meneses is a 2016-17 JSK Fellow at Stanford University in California, where he develops an independent platform to connect nomadic journalists with media organizations in different countries. With the support of Stanford University, he organized the First Census of Freelance Journalists in Latin America and Spain, and the First Census of Freelance Journalists in Brazil and Portugal.
Meneses founded and edited "hoyxhoy," a newspaper of the El Mercurio Group in Chile. He has worked as a freelance journalist in more than 20 countries and is the author of 8 nonfiction books. He will be a fall 2017 visiting scholar with New York University (NYU).
All session by Juan Pablo Meneses