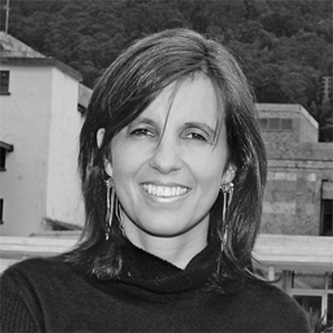 Juanita León
Founder and editor-in-chief, La Silla Vacía, Colombia
Biography

Juanita León is a journalist, entrepreneur, writer and lecturer. She is the founder and editor-in-chief of La Silla Vacía, Colombia's foremost digital news site focusing on politics and the country's most powerful players.
She was part of the board of Global Voices until 2015 and is now member of the Consejo Superior de la Universidad de Los Andes in Bogota. She is president of the Board of the Free Press Foundation. She was a Open Society fellow. 
She worked as a reporter with the Wall Street Journal Americas in New York City, at the newspaper El Tiempo in Colombia, and was editor-in-chief of Semana.com. León was a consultant for the TV series Tiempos difíciles and Regreso a la Esperanza. She was the launch editor at Flypmedia.com in New York.
León was a 2007 Nieman fellow at Harvard University. She taught classes on multimedia and investigative journalism at New York University. She graduated from Law School at Universidad de los Andes and has a M.S. from the Graduate School of Journalism at Columbia University.
She is the author of two books about Colombia's armed conflict at the beginning of the 21st century, No somos muchos pero somos machos and País de plomo. Crónicas de Guerra.
All session by Juanita León