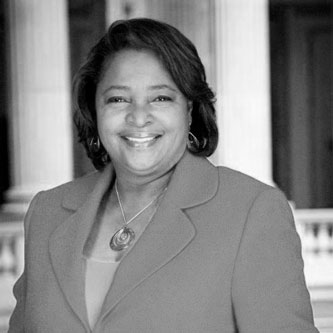 Lori Montenegro
Telemundo, Washington correspondent, U.S.
Biography
A Washington correspondent for 25 years, Montenegro is a General Assignment Correspondent covering the White House, Capitol Hill, the Supreme Court, the Justice Department and other governmental institutions. A longtime and distinguished journalist, Lori Montenegro began her career at Noticiero Telemundo in 1996. She gives partial credit for the quick start to her career in journalism to a teacher at Miami Dade College for sending her to a job interview at a radio station in Miami Beach.
As a Cuban-American immigrant, she has extensively covered the immigration issue and presidential elections. Lori has garnered numerous awards including the Latina Leader Award from the Congressional Hispanic Caucus Institute, and the coveted Ruben Salazar Award for Communications from the National Council of La Raza. Most recently she was inducted into the Miami Dade Community College Hall of fame and received the Presidential Award of Visibility from the National Association of Hispanic Journalist. She has helped pave the way for other Afro-Latinos to enter Hispanic media.
All session by Lori Montenegro