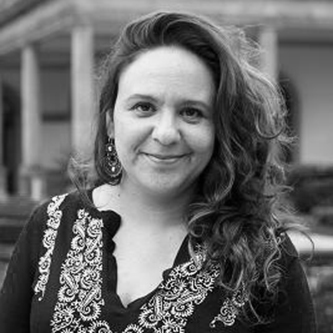 Marcela Turati
Co-founder and editor, El Quinto Elemento Lab, Mexico
Biography
Marcela Turati is co-founder of Quinto Elemento Lab, a new laboratory dedicated to help journalists in their investigations and explore how they can have an impact on Mexican society.
A 2017 Nieman Fellow, she reports on human rights and the impact of drug violence and its victims. She is co-founder of Periodistas de a Pie, a network of Mexican journalists dedicated to training, self-protection and the defense of freedom of expression.
She was a recipient of the 2013 Louis Lyons Award for Conscience and Integrity in Journalism award for being a "standard-bearer for the journalists who have risked their lives to document the devastating wave of violence in Mexico." She received the 2014 Gabriel García Márquez Excellence Award, granted by the Fundación García Márquez para el Nuevo Periodismo Latinoamericano, one of the most prestigious awards in Iberoamérica. For her reporting and her work in Periodistas de a Pie she also received the Lasa Media Award and the WOLA Human Rights Award.
She is the author of Fuego Cruzado, a book about the victims of the so-called "war on drugs."
All session by Marcela Turati