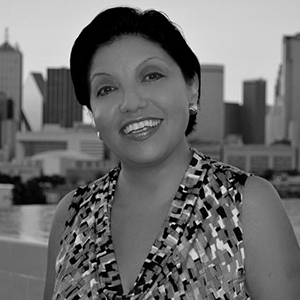 Rebecca Aguilar
Freelance reporter and consultant. Founder of the Latinas in Journalism and Wise Latinas Linked Facebook groups
Biography
Rebecca Aguilar is a multiple Emmy award-winning reporter. In her 36 years in journalism she has worked in Toledo, Chicago, Corpus Christi, San Antonio, Phoenix, Los Angeles and Dallas. Today Rebecca is a freelance reporter and consultant. She is also the social media columnist for Latina Style Magazine, a national publication.
When Rebecca is not working on a story, she is leading two of the largest Latina groups on Facebook. "Latinas in Journalism" has close to 2,000 Latina journalists who have found a place online to network, share advice and find work. Rebecca also created "Wise Latinas Linked" in 2009 for Latinas of all backgrounds. Today, that networking group consists of 9,000 members.
Rebecca believes in giving back to the Latino community and helping empower Latinas. She is also the Vice President of SPJ's Fort Worth Chapter and a former board member of the National Association of Hispanic Journalists. She has been recognized with 50 awards and nominations for her work in journalism and social media.