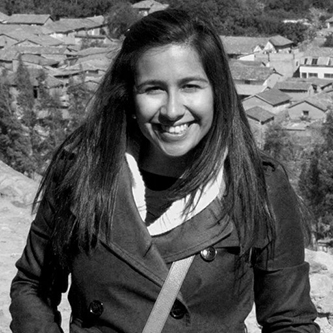 Romina Mella
Co-founder, IDL-Reporteros. Peru
Biography

Romina Mella is an investigative reporter and founding member of IDL-Reporteros, a renown investigative journalism news organization from Peru. She is a Tow-Knight fellow at the CUNY Graduate School of Journalism, where she is researching business development and sustainability models for not for profit media.
As part of her job as a reporter and editor, Mella and her colleagues produced stories about Wikileaks, the former president and dictator Alberto Fujimori, the involvement of Peruvian businessmen and politicians in the Panama Papers international money laundering scheme. Lately, she has worked in the Lava Jato case, the largest corruption scandal in Latin American history.

IDL-Reporteros was founded in 2010 by award winning journalist Gustavo Gorriti as the first digital non-profit outlet fully dedicated to reporting about corruption at the top levels of government and corporations, drug-traficking, organized crime, extractive industries and violations of consumer rights. Its goal is to secure well-informed decision making by citizens and to demand government accountability.
All session by Romina Mella